Crafted with precision and elegance, our replacement doors stand out, combining robust functionality with intricate design. Our team at Northport ensures that every door, with its impeccable finish and high-grade materials, tells its own story, elevating your space.
Choosing our doors promises not only a dramatic transformation of your living space but also enhanced security, superior insulation, and a boost in property value. With these doors, you're not just investing in aesthetics but in long-term benefits that resonate.
Customized to fit! Whether you have a traditional, contemporary, or uniquely structured entrance, our doors can be tailored to suit every dimension. At Northport, we believe that every home has its own unique charm, and our doors are here to accentuate that.
Maintaining the pristine look of your door is effortless. A gentle wipe with a damp cloth and periodic checks for any weathering ensure longevity. Trust in our expertise, based right here in Northport, to provide doors that are not only a perfect fit but also simple to care for.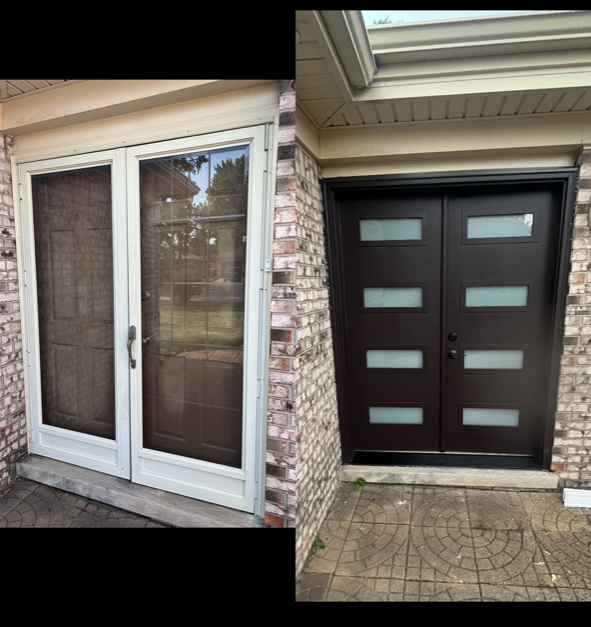 The Ultimate Guide to Replacement Doors with Northport Window Replacement's Expertise
With the variety of door types available today, selecting the right one for your home can be overwhelming. Thankfully, our team at Northport is here to shed light on the world of replacement doors, ensuring you make an informed decision for your unique needs.