Elegance and practicality meld beautifully in double-hung windows, favored by many for their dual sliding sashes. With both the top and bottom sashes operable, they offer superior ventilation and ease of cleaning, making them a classic choice for homeowners seeking style without compromising on functionality.
Beyond their visual appeal, these windows present a trio of noteworthy advantages. Firstly, the design promotes optimal airflow, allowing both warmer air near the ceiling to escape and cooler breezes to flow in. Secondly, our team in Northport has observed the ease with which these windows can be cleaned from the inside, eliminating the need for precarious ladder work. Lastly, their tight seal is a boon for energy efficiency, potentially curbing utility expenses.
Typically, standard dimensions for these windows range between 24 to 48 inches in width and 36 to 72 inches in height. However, custom sizes can be catered to, ensuring a snug fit for any space in your Northport residence.
Maintaining the pristine look of your double-hung windows is a breeze. A simple wipedown with a damp cloth should suffice for the frames. As for the panes, a mix of water and mild detergent, paired with a soft cloth or squeegee, will keep them sparkling. Always ensure the windows are securely locked after cleaning to maintain their efficiency. The enduring beauty and functionality of these windows is a testament to the expertise behind their craftsmanship.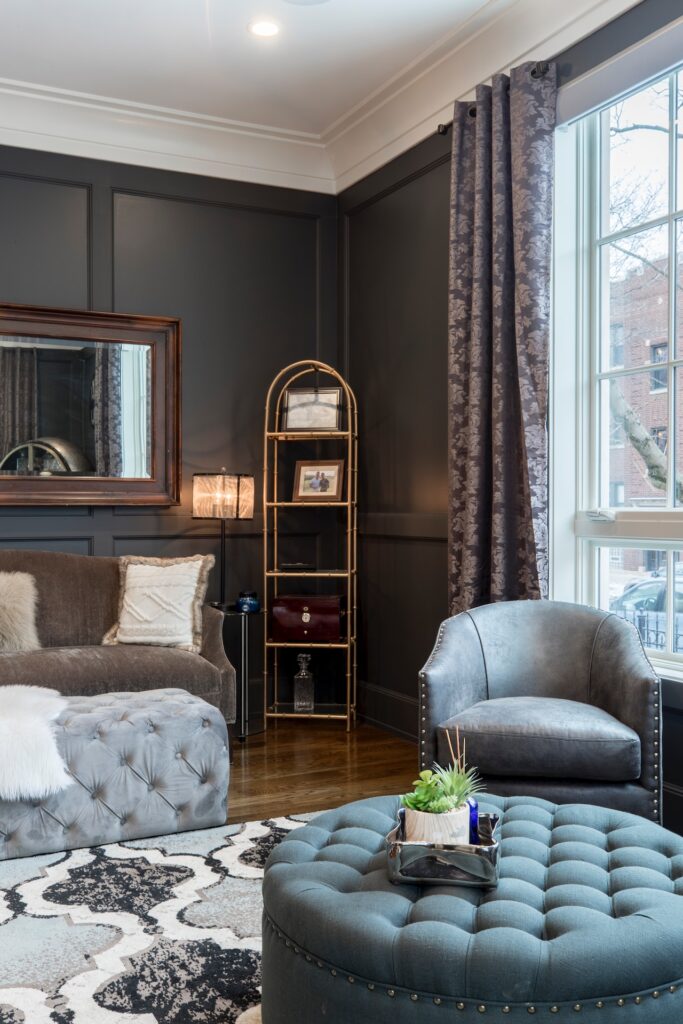 The Art of Grilles on Double-hung Windows: A Northport Window Replacement Perspective
Windows not only allow the sun's radiant glow into our homes but, with the right design touches, can elevate the aesthetic of any living space. Double-hung windows, a favorite for many in Northport, come alive with a plethora of grille options. These designs not only add a touch of elegance but also tell a story of architectural history and individual preference.